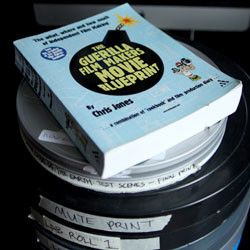 Being self-taught, The Guerilla Filmmakers Handbook was my film school. Battling through weeks of night shooting on my first feature, with recalcitrant cameras, disintegrating props and police attention, I was inspired by the Handbook's case studies. The distribution insights in the Handbook and the Blueprint enabled me to navigate my first Cannes and sign a fair deal. And when I shot my first project on 35mm, I reached for the Blueprint straight away.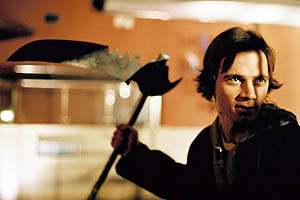 I directed my first feature-length film at the age of fifteen and secured my first paying directing job at just nineteen.  At 23 I co-wrote, directed, produced, photographed and edited Soul Searcher, my first distributed feature, which The Guardian described as "a fantasy action movie in the grand style".
Soul Searcher is the story of Joe Fallow, who works nights as a street sweeper, hangs out in a café with his one and only friend, and is helplessly in love with waitress Heather. Then one night an ailing Grim Reaper comes to him with an offer... to be trained as his replacement and become the new face of Death.
In spite of its microbudget, Soul Searcher includes over 250 effects shots, martial arts and a chase between a '73 Ford Mustang and an express train to Hell, and was shot entirely at night.  Press reviews called it "ground breaking" and "a remarkable achievement", and I was named a winner of the Channel 4 Ideas Factory's Creative Class in 2005.
Soul Searcher was released on DVD in several territories around the world, but it's now available to view in full for free at http://neiloseman.com/soulsearcher On this site you can also rent or buy a digital copy of the feature-length behind-the-scenes documentary, selected by Raindance as one of the six best docs about filmmaking ever, alongside such towering classics as Heart of Darkness and Lost in La Mancha.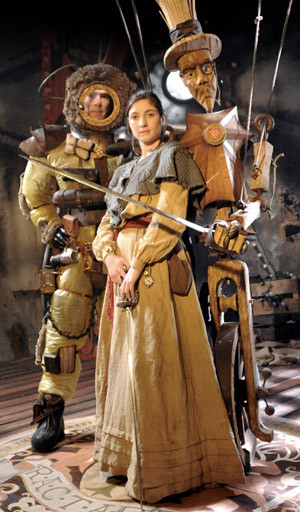 In 2008 I shot a 35mm pilot for my next feature, The Dark Side of the Earth, with Benedict Cumberbatch, Kate Burdette (The Duchess) and the voice of Mark Heap (Spaced, Green Wing). The Dark Side of the Earth is set in an alternate 1908 in which the world has stopped spinning, leaving one side of the planet in constant daylight and the other in perpetual night. A shy young woman from the light side stows away on an airship bound for the dark side to find Old Father Time and start the world turning again. Visit http://www.darksideoftheearth.com for more information and extensive behind-the-scenes videos.
With development of The Dark Side of the Earth still ongoing, I'm currently in post-production on a short fantasy-drama, Stop/Eject, starring Georgina Sherrington (The Worst Witch). It's the magical and moving story of a suddenly-widowed young woman who discovers a mysterious old tape recorder in the back of a charity shop that can stop and rewind time – but can she save her husband? Visit http://stopejectmovie.com to watch the trailer and contribute to our crowd-funding campaign.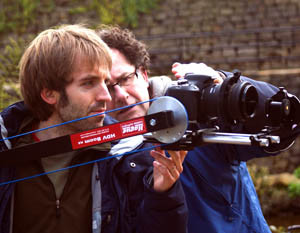 NEW! Stories from the trenches
Do you have a story to share about your adventures with your Guerilla Film Makers Hanbook? Read Here...