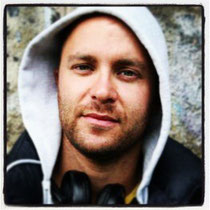 As 'Welcome To The Punch' continues to pick up rave reviews, I thought I would share a rare, intimate and candid interview I did with writer director Eran Creevy a few years back about his debut feature 'Shifty'. At the time, Eran had just begun developing 'Welcome To The Punch'.
What shines through in the interview is his passion and chutzpah… you really have to hear the story about being the driver for Daniel Craig on 'Layer Cake'. Watch below...
Shifty is an excellent micro budget British movie that did extremely well critically, with audiences, but crucially, it also played well within the established industry. You can also download the shooting script here…
SHIFTY shooting script
With pink pages from production office
Shifty - shootingscriptwithpinkrevisions
Adobe Acrobat Document
181.7 KB
Reading this shooting script, then comparing it to the final cut of the movies is a an excellent investment of your time as it really serves to show the journey a project takes from script, to set, to final edit.
Also available as a podcast below